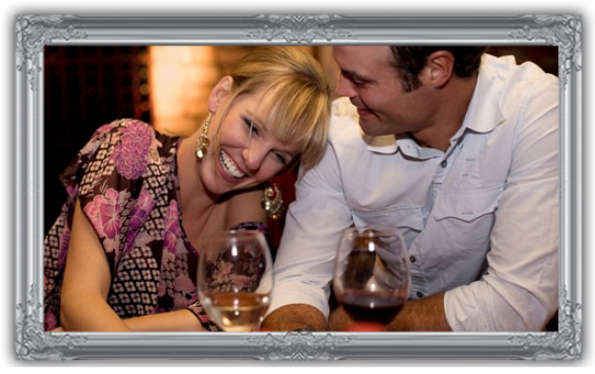 Across The Room is a professional Dating Agency offering an exclusive, discreet service to find perfect partners and soul mates for our discerning and selective single members aged thirty five to eighties.
We provide the opportunity to find friendship, love and romance with carefully selected members matched for compatibility. Across the Room is highly respected within the Dating Agency industry and considered to be one of the UK's No.1 Introduction Agencies.
We are passionate about what we do and have enjoyed over twenty years of bringing people together. We know that success starts from the trust and honesty in the relationship which we carefully build with you.
Prices start from £495
We have cultivated a careful, step by step approach to understanding you and an in-depth insight in to finding a partner who is visually appealing and mentally stimulating.Confidential and successful, this personal dating service is perfect for busy people who feel that life of late has become all work and no play, this is your opportunity to address the balance.
With our one to one Personal Introduction service, our aim is to offer the magic of personal chemistry, we sow the seeds, mix the ingredients, and the rest is up to you
All dating agency members are met and interviewed by Eleanor, or a representative of Across the Room. We arrange relaxed meetings with you at a time and place to suit your individual needs to discuss your hopes and expectations, encapsulate your personality and of the person you wish to meet. From these confidential details we will create your personal profile.
It is important that you are happy with your profile, which is accurate and gives a positive representation of you. Your personal consultant will work with you to help find your ideal partner from our extensive membership. We work together as a team and have created a pool of invaluable knowledge and expertise. We will always communicate with you personally, one-to-one, not just at the start, but steadily throughout your dating journey with us.
We take in to consideration mutual attraction, compatibility, sensitivity, values and communication skills. Although computers are used to collate and identify information, we do not believe a computer has yet been created to identify a personal match better that that of our own experienced team here at the Across the Room Dating Agency.
Upon your approval we can begin the matchmaking process. Our highly experienced staff work diligently on your behalf, hand selecting the dating profiles which we feel will be best suited to you. We go at your pace, we do not believe in a pressured environment. We believe every relationship is unique and has its own dynamic force. We know that with the right help and encouragement to take the first step, you will find the partner of your dreams.
What type of person joins our Dating Agency
Firstly it is important to remember that all members of our Dating Agency have something in common; they are all serious about finding a Soul Mate. Our members are proactive about finding love, they know that special person is out there somewhere but know that we can greatly enhance their chances of meeting that person. Our clients tend to be professional people with limited time on their hands. We are selective in our approach to registering new clients to ensure that we continue to provide a high level of service to our members.
It's all about you
We believe that it is highly important to discuss your hopes, aspirations, and personal requirements. We would encourage you to call us and chat to one of our highly experienced Dating Coaches to discuss our various membership packages.
Below are some of the many advantages in choosing our Dating Agency:-
An interview will be carried out for approximately one hour to get to know you and identify the type of person you would like to meet!
A photo shoot will be carried out to encapsulate your true image.
Hand Picked Personal Introductions!
Members are invited to our many singles events, expanding opportunities to meet people and add to their social life!
This is not internet dating; this is a unique, individual, tailor made service built around you!
No obligation - YOU are in control!
All members are known to our professional team; this is a very safe way to meet

For more details please call Eleanor and her friendly team NOW!
Call us for a friendly chat or request a call back.