Covid Restrictions
Our Calendar of Events is on pause at the moment owing to Covid restrictions,
but below you will find our scheduled calendar as it was before the pandemic began.
Do keep an eye on this page which will begin to show the forthcoming events as soon as we are able to resume.
We look forward to seeing you again.
Friday 18th December 2020 7.30 pm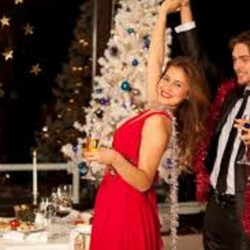 Singles Christmas Dinner Dance
The Ipswich Hotel
Suffolk
Event capacity 120
Tickets remaining 89
THIS VENUE USED TO BE CALLED THE CAMEO BUT HAS CHANGED ITS NAME TO 'THE IPSWICH HOTEL' - everything else is still the same
Pull a cracker and join us at this fantastic singles event in Essex! Enjoy a three course meal and dancing until late at the Ipswich Hotel Copdock. The food will be first class and as will the company!
Give us a call to book now; it's Christmas, do something fun!
If you have never attended one of our singles social events before please don't be nervous as they are a great way of meeting like minded single people just like you. We realise that this can be a daunting thought, but in reality it is great fun, uplifting and will change your life!
You will meet friendly, interesting people who are easy to talk to, people who like to make the most of life! The tables are meticulously organised and are age banded so you will be seated accordingly. Please do not hesitate to call the office with any questions you may have. We are here to help you! 01449 722800 / 700
Did you know that as well as our fabulous singles events, we also run a very successful one to one dating agency? If you would like to find out more about our One2One Dating Agency or our Singles Events, then please call us for a no obligation chat on 01449 722700/800.
We have introduced many happy couples through both our dating service and our events!
Reception: 7.30 pm
Dinner: 8.00 pm
Carriages: 12.30 am
Dress Code: Suit or jacket and tie for the gents, long or short dress for the ladies
London Road
Copdock
Ipswich
Suffolk
IP8 3JD

Tuesday 29th December 2020 7.30 pm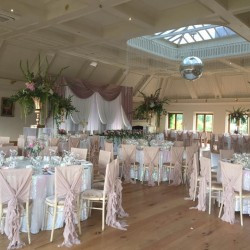 Pre New Year's Singles Ball
Stock Brook Manor
Essex
Event capacity 250
Tickets remaining 217
Welcome in the new year early at our Pre New Year's Black Tie Ball singles event in Essex.
You could also be welcoming in a new and special person to your life tonight! Our singles black tie balls have seen many couples getting together, after just that helping hand by us in arranging the venue, the food and drink, the dancing and all the magic of the ballroom.
New Year is the time for new beginnings and what better new beginning than to meet your perfect partner, so don't leave next year to chance, start to plan for it now and book your place at this magnificent event.
Stock Brook Manor is the very finest of venues and the surroundings are truly magnificent. We are fortunate to have secured the ballroom at this special time of year. This event is superb value, so don't delay - book today and get your sparkling new year in the diary now.
Wine included with the meal.
New year - new chances! Join our successfulo Ond 2 One dating agency in Essex - Call us now on 01449 722800 for a conficdential no obligation chat.
Reception: 7.30 pm
Dinner: 8.00 pm
Carriages: 1.00 am
Dress Code: Bow tie for the gents, long or short dress for the ladies
Queens Park Avenue
Stock
Nr. Billericay
Billericay
Essex
CM12 0SP

Friday 19th February 2021 1.53 pm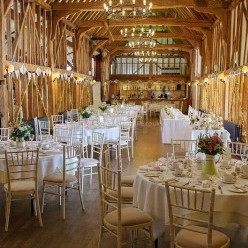 Grand Gala Singles Valentine's Ball
Channels Estate
Essex
Event capacity 130
Tickets remaining 38
Our Grand Gala Singles Valentine's Ball, held at the beautiful Channels Estate.
Channels is a beautifully converted barn, which has now become a high class function venue. This venue gets heavily booked and we are delighted to have secured it for our May Singles Gala Ball.
Enjoy fine quality dining and dancing with our own DJ - this promises to be a Magical Evening.
Come and experience this Magnificent Singles event in Essex and meet your match at this Magical Ball. Leave nothing to chance, we have single ladies and gentlemen both waiting to meet their perfect match - and many matches have been made at our Singles Gala Balls.
Call the office today on 01449 722800 to book your place
Quality Wine included with the meal.
(Accommodation available - please check with the venue)
Boost your chances of meeting that someone special with our One 2 One dating agency in Essex - Call now for details - no obligation!
Reception: 1.53 pm
Dinner: 8.00 pm
Carriages: 12.30 pm
Dress Code: Bow tie for the gents, long or short dress for the ladies
Pratts Farm Lane East
Little Waltham
Chelmsford
Essex
CM3 3PT